20.07.2022
Refugees in Greece: Life in a shelter and Europe as a "promised land"
In the heart of central Greece, just outside a tourist resort, is the Thermopylae refugee and migrant shelter. The centre is already six years old, having opened in February 2016. Located near the Athens-Lamia road, it occupies what were once hotels near some thermal baths.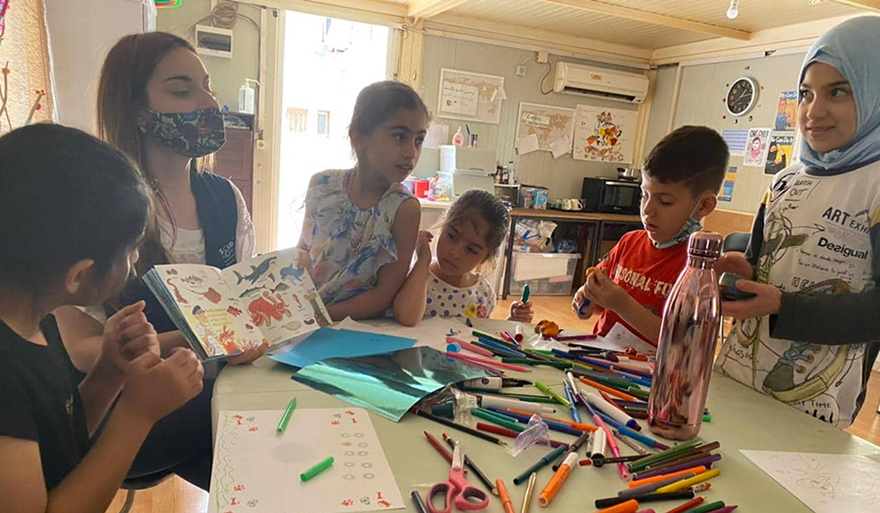 Thermopylae (Greece)
The creation and operation of accommodation for asylum-seekers is a provision of the EU's Asylum, Migration and Integration Fund (AMIF). In Greece, AMIF has been appointed to deal with issues relating to refugees and migration.
AMIF was established in 2014 and has been renewed for the period 2021-2027. Its funding amounted to €3.137 billion for its first seven years of operation. The money supports the processing of asylum applications, the transport of refugees and migrants within the EU, and their accommodation in the host countries.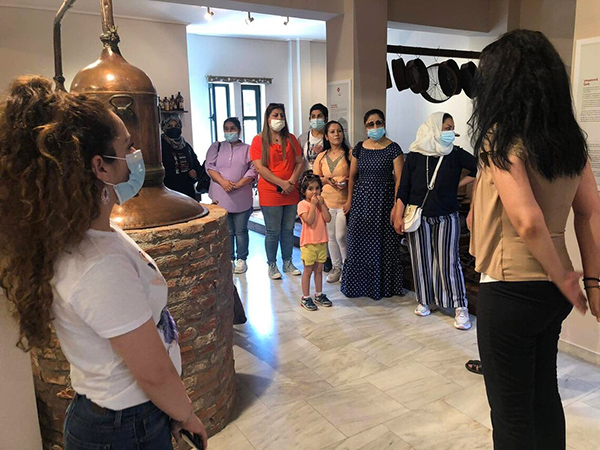 Since opening, the Thermopylae shelter has hosted more than 9000 refugees and migrants. The accommodation is temporary – residents stay until they receive a response to their asylum application. Most of them want to leave for another country in Europe.
However, the closing of borders of many European countries has made their movement difficult and many have become stuck in Greece. Mr Palamiotis, a volunteer at the centre, has had first-hand experience of life inside the centre. He has witnessed its renovation, intended to make it a more sustainable solution for the people living there.
The heavy influx of refugees in 2015-2016 spurred the Central Greece regional government to ask Mr Palamiotis and other volunteers to come up with solutions. The aim was to set up accommodation and to try to create suitable conditions there "from scratch, without help from anyone". Mr Palamiotis contacted NGOs, transnational organisations, civil-society groups, Greek government ministries and agencies, as well as foreign institutions. He was also in charge of medical and social services.
A lack of substantial funding
Mr Palamiotis says that some substantial funding never arrived for the operation of the centre. "There was no funding from EU programmes, except in 2019 a grant of €800,000 to the region to make some improvements, mainly concerning the building facilities. These have been made in their entirety."
"No other money was made available other than that allocated through UNHCR. We submitted requests for improvements to them since they had existing agreements with the EU and the Ministry of Immigration."
In the first days of operation, when the refugee flows were massive and it was difficult to manage the unprecedented humanitarian situation, funding from the EU was considered essential. Without it, it would have been impossible to operate facilities all over Greece. Subsequently, Greek public institutions such as local authorities became crucial.
The involvement of NGOs is therefore not always necessary. More generally, funding needs are determined by the scale of the human flows. Mr Palamiotis explains: "If the flow is small, as it is now, it goes without saying that the Greek government can cope with a tight system and without maximalist spending. That is, without seeing the issue as a matter of sufficient employment, with dozens of people in security and cleaning who are not needed."
Setting the accommodation
The accommodation is spread over two old hotels. In one of them, each of the fifty or so rooms has a bathroom. In the other, a little older, there are shared bathrooms. The inside ones have been renovated and a large number of new ones added outside.
There have been upgrades in terms of electricity, bathrooms and hot water, with investments made by the regional government. Kitchenettes were added and solar water heaters installed.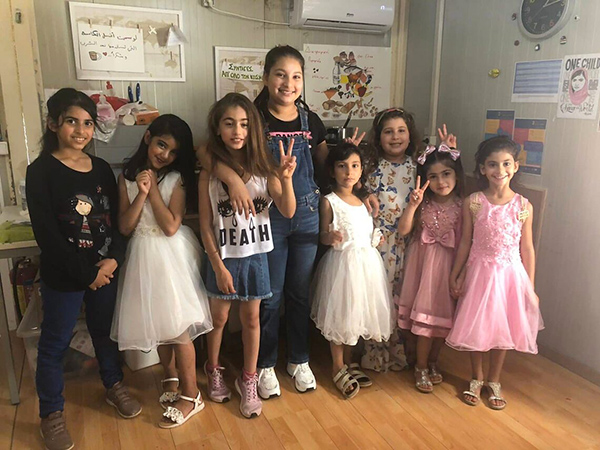 Upgrades were made to the plumbing and electrical systems. In addition, security guards, educational and creative activities, counselling and medical services have been provided.
Along with the building upgrade, essential specialist staff have been made available. They include mediators, medics, social workers, psychologists and nurses. Teachers were called upon from the very beginning to take on the task of engaging the children creatively as a form of informal education.
The journey to the "promised land"
Apart from material aspects that cover the human needs of living, a refugee shelter plays host to the lived experiences of thousands of people. In this case, families who arrived in Greece by walking from Syria through the depths of Turkey to get on a boat to the "promised land".
Mr Omar has been living in Greece for thirty-two years with his family. He comes from Aleppo, Syria, and since the beginning of the refugee crisis he has been volunteering his services as an interpreter and translator for refugees. He is fluent in Greek and Arabic. He calls Greece his home. Having the opportunity to speak directly with the migrants and refugees, he knows better than anyone else their suffering and their efforts to make a new start. Especially for the sake of their children, who are generally their first concern. The anguish is encapsulated in the commonly-heard phrase, "a thousand times we would go elsewhere if we could find a future for our children".
When the borders of European countries were open, Greece was just a stepping stone to another European country. "Now things have changed. In Europe they took those they had to take." Now those stranded in Greece have to get asylum here before they can leave. But bureaucracy is a major obstacle and the waiting time for a decision on whether or not to grant asylum can be as long as two years.
Most want to leave Greece. According to Mr Omar, "most of them, 99% of them, don't want to stay here". Mr Omar remembers his country before the war broke out. He speaks of a beautiful land that had made leaps and bounds of progress in recent decades. People lived freely without fear, and the country's economic independence allowed them to live comfortably. According to him, that's not the case anymore. That is why their hopes are pinned on asylum that will allow them to start their lives again.

This article was produced as part of the Union Is Strength competition, organised by Slate.fr with the financial support of the European Union. The article reflects the views of the author and the European Commission cannot be held responsible for its content or use.