A new journalism prize to reward teamwork among young Europeans.
30.06.2022
When public buildings and works try to woo women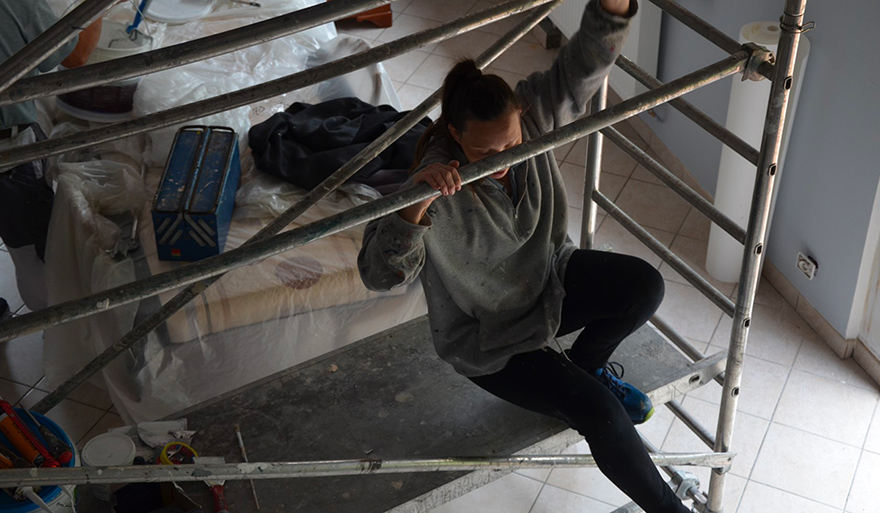 In France, training centres for public buildings and works have been trying to attract more women. To that end, they integrated the European "Women Can Build" project, financed by the Erasmus+ program in 2017, to make the sector more open to women, who tend to be less inclined towards such career paths than men.
15.06.2022
How easy is it to integrate refugees in a European country?
When Mohamed came from Syria to Athens in 2019, he was one of 10,856 of his compatriots who applied for asylum in Greece that year. But it was after receiving asylum that the real difficulties began. He had to find housing and work in an unfamiliar country.
13.06.2022
In Nantes, an experiment in rehabilitating the homeless
It is the only project of its kind in Europe. Located in Nantes (western France), the 5Ponts Solidarity Village is a homeless shelter that also offers social reintegration. Situated in the heart of a residential area, it aims to create contact with local residents. But a year after its launch, many obstacles remain.
09.06.2022
The Hungarian town of Szombathely revitalises its forgotten military base with URBACT
In 2015, the Hungarian town of Szombathely and its 80,000 residents joined the EU-funded URBACT MAPS network with the objective to engage its community in the revitalisation of the notable Hussar barracks, a 22-hectare abandoned military facility near the centre of the town. Since then, a local collective has developed an impactful action plan to create a new green community space on the site.
Union Is Strength is a unique journalistic project that aims to bring together young European journalists by inviting them to work together.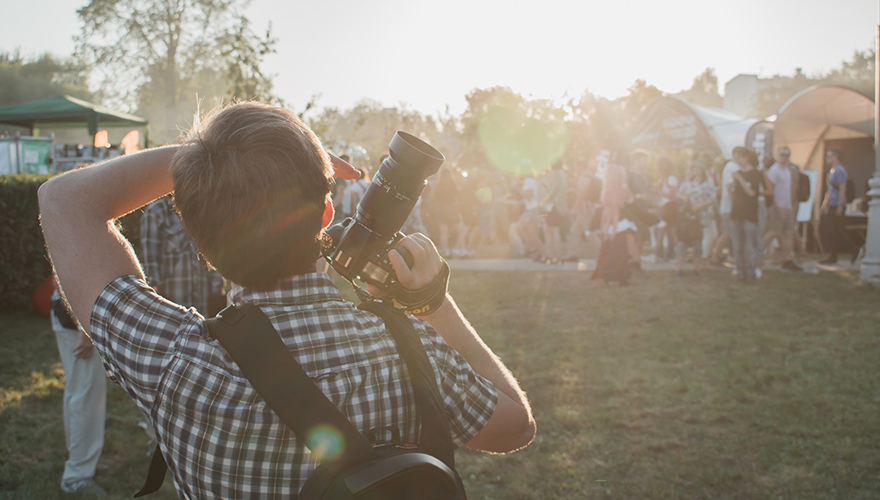 I - Union Is Strength in 3 steps
1. You find a story related to a project financed by the EU. Many projects are here, here, here, or those in France here. You can also ask the representation of the EU Commission in your country the existing projects around you.
2. You log in on the forum of Union Is Strength to meet your future teammate (French if you come from another EU country, or a journalist from another EU country if you are French).
3. Together you apply to the contest by following the requirements listed here, and try to win the 1500€ award.
II - The project
The journalists will work in pairs and take a cross-cultural look at various projects in France and Europe that are supported by the European Union's cohesion policy. The articles they write will then be published in three languages: French, English and one of the twenty-four official languages of the Union.
The contest is open to all young journalists aged 30 at most who are
European Union nationals.
The contest is open to all young journalists aged 30 at most who are European Union nationals. Twenty teams of young Franco-European journalists will be selected by a jury comprising Slate.fr staff and leading personalities from French journalism.
III - The collaboration
Each team will have to propose two stories, jointly written by both members, that will focus on an initiative developed within the country of each team member. The selected teams will be paid for their work at a rate of 1500 euros per team.
The proposed topics should meet the following criteria:
be submitted by a team of two young journalists, either at the end of their training or recently graduated, each aged 30 at most. Each team must be composed of a French journalist and a journalist from another EU country

include two pitches: one about a project carried out in a region of France and another one about a project in a region of the other team member's country

present innovative projects supported by the European Union regarding a European region, and more specifically initiatives developed with the help of the European Regional Development Fund (ERDF), the Cohesion Fund (CF), the European Social Fund (ESF) and especially the Just Transition Fund and the Recovery Plan in key sectors –innovation, ecology, digital, social, citizenship– while respecting the full editorial independence of the actors involved.
The young reporters will be guided in
their investigation, reporting work.
Both articles must be a joint effort, written and signed by both journalists. The young reporters will be guided in their investigation, reporting, writing and editing work by Slate.fr's editorial staff, as is usually the case with all the people who work with the site, and by a project manager who is herself a journalist.
To make it easier to create teams across the European Union, an English-speaking forum has been opened for applicants.