A new journalism prize to reward teamwork among young Europeans.
24.08.2022
Rail Baltica in the shadow of an aggressive Russia
Rail Baltica is said to be the biggest project in the Baltic region in the last century. Planning started almost a decade ago. The war in Ukraine has not only damaged the world's economy and food systems and put NATO on the agenda. It has also undermined this regional transport development project.
19.08.2022
Our next pandemic might be dementia and we are not ready
The number of people with dementia in France will increase by 82% between 2019 and 2050. Action plans are being put in place, but a number of medical and societal questions remain unanswered. Where do we stand today and are we prepared for what lies ahead?
10.08.2022
Can EU funds help Martinique catch up economically with mainland France?
Badly hit by the current economic situation, the French island of Martinique is benefiting from REACT-EU (Recovery Assistance for Cohesion and the Territories of Europe). This aid programme was created to help less developed EU regions catch up economically. It may be a means of bridging the gap between Martinique and mainland France.
27.07.2022
In the Pyrenees, a project for the future of young unaccompanied migrants
On both sides of the Spanish-French border, the AVENIR project has set out to train young unaccompanied migrants in a new profession and to better integrate them into a rural area that has suffered neglect and depopulation. Financed by the European Union, the project has set out to give a helping hand to these young people and to revitalise the region.
20.07.2022
Refugees in Greece: Life in a shelter and Europe as a "promised land"
In the heart of central Greece, just outside a tourist resort, is the Thermopylae refugee and migrant shelter. The centre is already six years old, having opened in February 2016. Located near the Athens-Lamia road, it occupies what were once hotels near some thermal baths.
Union Is Strength is a unique journalistic project that aims to bring together young European journalists by inviting them to work together.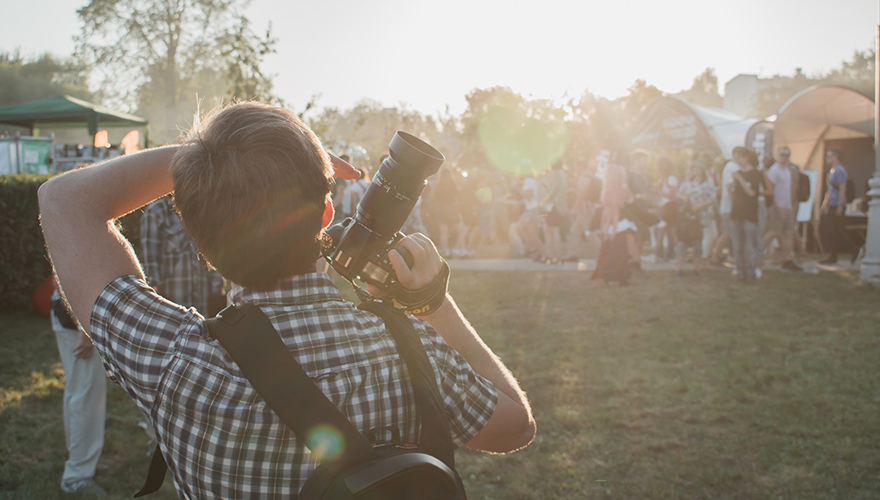 I - Union Is Strength in 3 steps
1. You find a story related to a project financed by the EU. Many projects are here, here, here, or those in France here. You can also ask the representation of the EU Commission in your country the existing projects around you.
2. You log in on the forum of Union Is Strength to meet your future teammate (French if you come from another EU country, or a journalist from another EU country if you are French).
3. Together you apply to the contest by following the requirements listed here, and try to win the 1500€ award.
II - The project
The journalists will work in pairs and take a cross-cultural look at various projects in France and Europe that are supported by the European Union's cohesion policy. The articles they write will then be published in three languages: French, English and one of the twenty-four official languages of the Union.
The contest is open to all young journalists aged 30 at most who are
European Union nationals.
The contest is open to all young journalists aged 30 at most who are European Union nationals. Twenty teams of young Franco-European journalists will be selected by a jury comprising Slate.fr staff and leading personalities from French journalism.
III - The collaboration
Each team will have to propose two stories, jointly written by both members, that will focus on an initiative developed within the country of each team member. The selected teams will be paid for their work at a rate of 1500 euros per team.
The proposed topics should meet the following criteria:
be submitted by a team of two young journalists, either at the end of their training or recently graduated, each aged 30 at most. Each team must be composed of a French journalist and a journalist from another EU country

include two pitches: one about a project carried out in a region of France and another one about a project in a region of the other team member's country

present innovative projects supported by the European Union regarding a European region, and more specifically initiatives developed with the help of the European Regional Development Fund (ERDF), the Cohesion Fund (CF), the European Social Fund (ESF) and especially the Just Transition Fund and the Recovery Plan in key sectors –innovation, ecology, digital, social, citizenship– while respecting the full editorial independence of the actors involved.
The young reporters will be guided in
their investigation, reporting work.
Both articles must be a joint effort, written and signed by both journalists. The young reporters will be guided in their investigation, reporting, writing and editing work by Slate.fr's editorial staff, as is usually the case with all the people who work with the site, and by a project manager who is herself a journalist.
To make it easier to create teams across the European Union, an English-speaking forum has been opened for applicants.