12.07.2022
Wellbeing tourism as balm for a pandemic world
The Covid-19 pandemic and other crises have changed the way Europeans view tourism and leisure. A project called SB WELL is helping a growing number of people in the Baltic countries to take wellbeing-focused local holidays.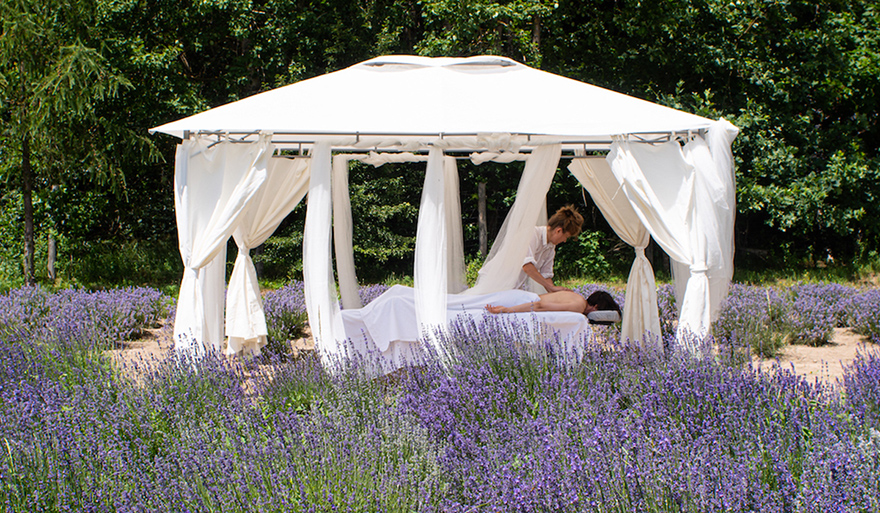 Przywidz (Poland)
Barbara and Bartosz Idczak say that they are living off lavender. They have been cultivating lavender for over 11 years, and these days they are on the lookout for other ecological solutions to introduce to their family-run agritourism business in Przywidz. The couple set up their business after noticing how much time they were spending commuting to work in Gdańsk. They wanted to have more of that time for their family.
"It started 12 years ago when we thought we could start growing lavender. The beginnings were difficult. It's an area where we are still learning new things. It was only on the third attempt that we managed to successfully establish a field of lavender," recounts Bartosz Idczak.
Currently, their "Lavender Estate" houses three "Lavender Cottages" for guests to relax in and focus their attention on nature, away from the hustle and bustle of the city. Many of the products on sale at the farm (including lavender syrup, lavender oils, and teas) are produced on site. Kashubian Switzerland, the Polish region where the farm is located, is a unique land of lakes and forests, with few tourists and very little traffic or noise.
"We try to provide our guests with space for contact with nature and the possibility of a complete break from work. There are no TVs in our rooms but we provide other forms of entertainment, for example treatments at the Lavender Wellness Spa, board games and the like", explains Barbara Idczak.
The Idczaks say that participating in the EU-supported SB WELL ("Wellbeing Tourism in the South Baltic Region – Guidelines for Good Practices and Promotion") project was important to them. It strengthened their conviction that such tourism is in high demand these days. They were already committed to sustainable development, so it was inspiring to meet entrepreneurs with a similar philosophy.
Wellbeing Atlas
Thanks to the project, small and medium-sized firms from Poland, Denmark, Germany, Lithuania and Sweden have joined forces to share their experience of doing business in the spirit of wellbeing. Tourists can use the online 'Atlas of Wellbeing', which includes spots participating in the project Wellbeing Tourism in the South Baltic Region - Guidelines for good practices & Promotion: SB WELL, to plan their wellbeing trip.
"I was very keen to show the richness of nature and the possibilities for different forms of recreation in the southern Baltic Sea region. We often travel far away on holiday and do not appreciate our own surroundings, where you can also choose to spend your free time," says Dr Lali Lindel, the project's founder, from Linnaeus University. "The essence of wellbeing holidays is to achieve a state of harmony not only with yourself, but also with your surroundings," she adds.
Thanks to the project, many entrepreneurs have realised that they are not the only ones in the Baltic region who are committed to sustainability and contact with nature. Among others, this was the case for Lena and Peter from Tofvehult in Sweden, who offer holidays in small wooden cottages on the coast.
"Taking part in the project allowed us to have a clearer view of our own business and also introduced us to the term 'wellbeing'. It has given us an idea of what we are aiming for when developing our business and marketing strategy. We draw inspiration from other project members. We feel that we are an important part of this community and that our activity makes the world a better place," explains Peter.
Natural products
The unusual power of amber became an inspiration for the Amber Dream factory in Sopot, near Gdansk in Poland. It produces natural pillows with relaxing and health-promoting properties. The owners - Piotr Grabowski and Katarzyna Nowińska, had previously slept on pillows made of buckwheat husk, which they found to improve their sleep quality. Inspired by their experience, they decided to make something that would help their infant child to sleep through the night.
"The beginning of our business was that we wanted to make an anti-allergenic pillow for our daughter that would help her fall asleep. This is how we created a pillow filled with uncut amber and buckwheat husk. It prevents the growth of bacteria, mould and fungus, is anti-allergenic, lets air through and helps regulate body temperature. As a result, my daughter could sleep more soundly and longer", explains Piotr Grabowski.
"We wanted to create a versatile product that incorporates Baltic amber, because I have a long relationship with this material. My parents used to make amber jewellery. I wanted to create something unique, which would contain natural raw material and ecological materials", says Katarzyna Nowińska. The Sopot workshop is guided by the idea of less waste. Great attention is given to the ambition of environmental protection and sustainable development.
The company offers not only large pillows with buckwheat husk, but also pillows filled with linseed, Baltic amber and lavender, which can be placed over the eyes. They are presented as a good way to calm down and disconnect from surrounding stimuli.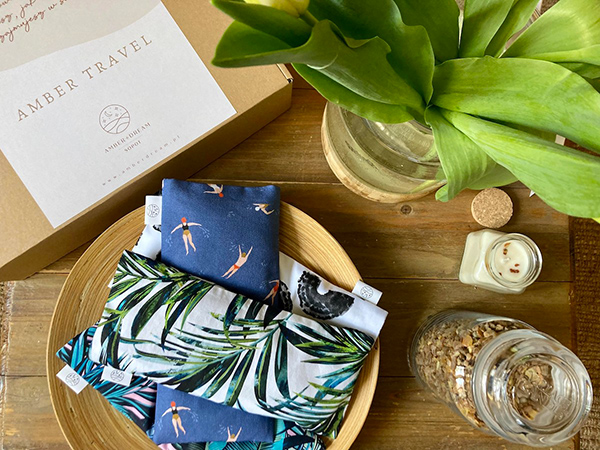 A similar approach to natural products is taken by Daiva and Donatas Abručiai, who have a honey farm in the middle of a forest in northern Lithuania. Tastings of natural honey and educational workshops are held here from May to September. Tourists can also take advantage of apitherapy, which involves using the vibrational power of the hives that house the bees.
Daiva Abručiai stresses that wellbeing tourism places equal emphasis on protecting the environment, tourists, and those providing the services. "For example, meadows in bloom not only please the tourist's eye, and provide tea or honey, but they also increase biodiversity. The study visit to Sweden, where we visited others in the sector, was very interesting. I wouldn't have thought that a simple walk in the forest could become a wonderful meditation, and that cooking with local products in the open air could become such an unforgettable dinner," says Daiva.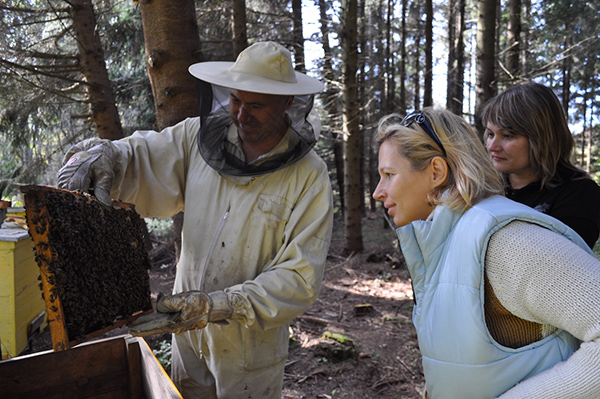 Relaxation for hard times
At Five Senses Float Spa in Gdańsk one can enjoy unusual methods of relaxation using natural, vegan cosmetics, and try "floating". Basking in a pool of water with special Epsom salt promises to restore not only physical but also mental well-being.
"We've already had 10,000 floating sessions where clients cut themselves off from external stimuli and focus on experiencing deep relaxation," explains Karol from Five Senses. "After the lockdowns we see a great need for a break from remote work and sitting at home. More and more people are using floating sessions on a regular basis," he says.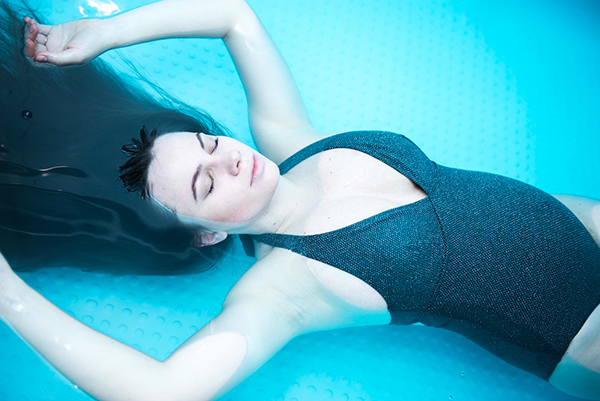 All the entrepreneurs I spoke to are passionate people who are working to achieve harmony between people and nature. Wellbeing tourism is one answer to the climate crisis, to stress and to the everyday challenges of today's world.

This article was produced as part of the Union Is Strength competition, organised by Slate.fr with the financial support of the European Union. The article reflects the views of the author and the European Commission cannot be held responsible for its content or use.