19.05.2022
France's Créatrices d'Avenir prize: giving women a taste for entrepreneurship
Each year, the competition rewards six female French business creators, with the aim of highlighting female entrepreneurship and achieving parity in an environment that has long been reserved for men.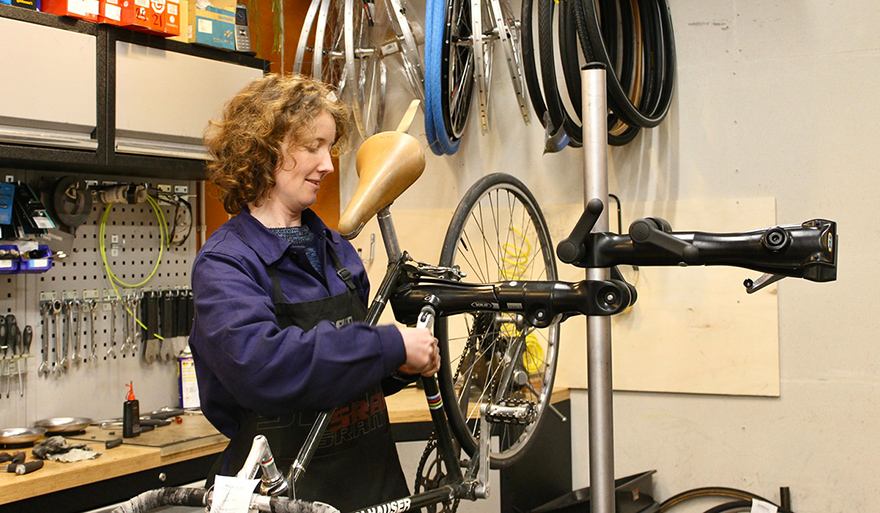 Epinay-sur-Orge, Aubervillers, Aulnay-sous-Bois, Paris (France)
Under a grey sky, a small wooden house stands out, like an island in the middle of a green lawn. This "tiny house" is only 18 square metres in size, and yet it has all the needs of a single person: kitchen, bathroom, bed and storage space. Above all, it is built of sustainable wood, with entirely recycled insulation, and it consumes very little energy.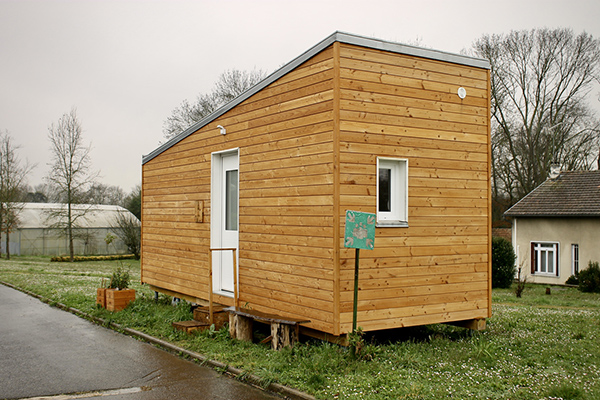 Ma Petite Maison Verte (My Little Green House), which builds these homes to sell to individuals or companies throughout France, was launched in September 2019. The project is led by Anna-Ketsia Plesel, 28, an entrepreneur in the building industry and winner of the Créatrices d'Avenir (Female Creators of the Future) prize in 2020. "I heard about this concept of tiny houses in the United States and I said to myself 'why not in France?'", explains the young woman. With her business partner, Benjamin Bajal, they decided to launch their company in Epinay-sur-Orge (Essonne, near Paris).
The entrepreneur won the award in the "responsible business" category. "It was a very rewarding adventure. We received support, and we also gained credibility. It allowed me to really get the business up and running," says Anna-Ketsia Plesel.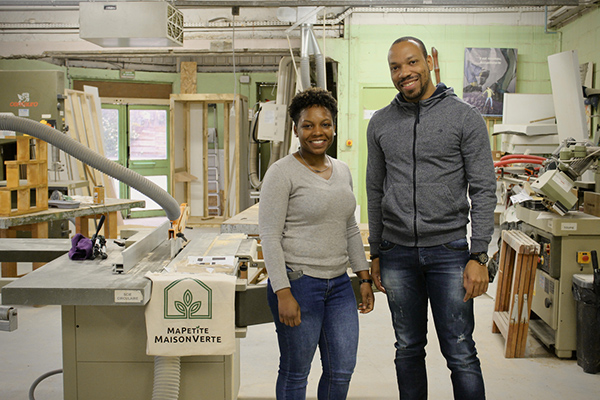 Ma Petite Maison Verte won €7500 thanks to the competition. "We financed an acoustic cabin to start building", she says. Today, the young company has just completed an office complex for the property company Nexity and is preparing the delivery of a residence for about 50 students in the Paris region.
Supporting female entrepreneurship
Since 2011, the Créatrices d'Avenir prize has been rewarding six female entrepreneurs each year from among several hundred applications. The aim: "to highlight women's entrepreneurship and the social and solidarity economy", explains Nadège Hammoudi, who is in charge of the competition at Initiative Ile-de-France, a network of business-financing associations. The project is partly funded by the European Solidarity Fund (ESF).
"This competition is not only an opportunity to get funding. There is also extensive support for the entrepreneurs with personalised coaching and help with business development," she adds. The profiles of the candidates are varied, but they are particularly young women from disadvantaged areas in the Paris region.
That is certainly the case for Myriam Fekih and Araxi Mardirian, two friends from Aulnay-sous-Bois (in Seine-Saint-Denis, a suburb of Paris). Having already entered the competition in 2019, they won the 2021 prize in the "public trophy" category. The two young women, aged 28, met at university. After several years working in Dubai, they decided to launch their N'Joy app in France. It is an app for buying products and services at a lower cost from partners throughout the Greater Paris region.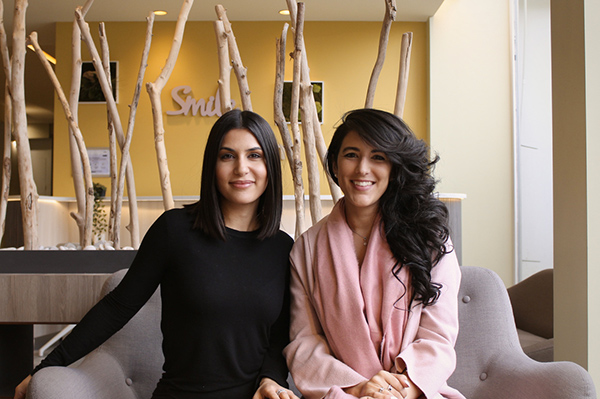 "It's really an honour for us to have won this competition. It helped us to see ourselves as a real company", says Myriam Fekih. The two women, with their perfect hair and smiles, are proud and have big plans. "Already 2,000 subscribers", they enthuse, only two weeks after the launch of the new version of the N'Joy app. They received €4500 to finance the start-up, along with publicity.
Gender parity in business creation
The company now has four female trainees. It is a team of women, ready to take on the world. "Being an entrepreneur is also a way of fighting for women's rights," says Araxi Mardirian. "But ultimately, we don't necessarily feel disadvantaged in the world of start-ups. It can sometimes even open doors for us."
The Créatrices d'Avenir competition aims to achieve gender parity in business creation. In France, an average of one third of new businesses are created by women. "But by 2021, 40% of women will be entrepreneurs, which is really good news," notes Nadège Hammoudi of Initiative Ile-de-France.
In her view, there are still several factors that deter women from starting their own business. "Some women have a tendency to worry about the time they have available, especially when they have children," she says. "There is also an element of self-censorship, with projects that are often more modest and less financially risky than those proposed by male entrepreneurs."
The risk: not being able to pay yourself or attract enough investors. Hence the value of a competition that brings "credibility and support" according to Nadège Hammoudi. She acknowledges that not all the projects supported are sustainable, but most of the rewarded companies are still on track.
Overcoming the gender divide
Behind her wall of tools, Graziella Laurenty, 34, says she still cannot afford to pay herself a salary. She opened the General Bicycle Store in Aubervilliers (in Seine-Saint-Denis) in October 2021, and her business is doing well. "People have been coming back to the shop because they trust us. When you want a good bike, you need good advice!"
Graziella Laurenty has spent her life campaigning for the cause of cycling. As a teenager, she signed a petition for the construction of a bike path for cycling to school. Since then, her passion for cycling has grown. She visited no fewer than 800 bike shops throughout France before launching her own shop. "I want my shop to last 100 years – after me, after all of us," she muses.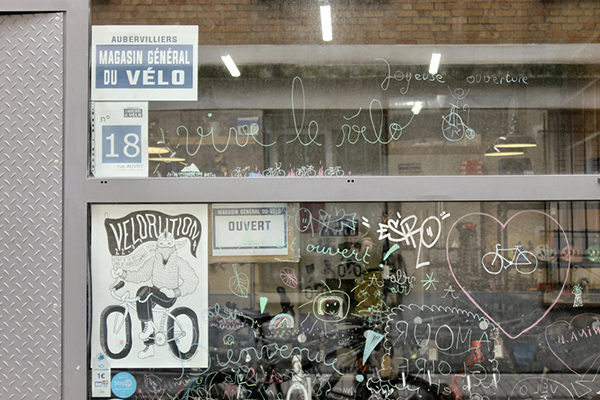 Winner of the Créatrices d'Avenir "audacity" trophy in 2021, she received €4500 in funding to develop the General Bicycle Store. As a result, she obtained loans and now has an employee, Gaspard. "This competition allowed me to take my mind off my project. I've been able to look further ahead and meet other women entrepreneurs. Often these are people who doubt themselves and what they are doing, even though they have great projects", observes Graziella Laurenty.
The shop's front door tinkles. It's a delivery man coming to ask for help to repair his bike. "Leave it to me, I'll fix it in an hour," replies the boss. She often helps out these delivery men who are short of funds. "The idea is also to teach them how to do a small repair so that they don't need us next time," she says. "That's how I created my dream job."

This article was produced as part of the Union Is Strength competition, organised by Slate.fr with the financial support of the European Union. The article reflects the views of the author and the European Commission cannot be held responsible for its content or use.