15.06.2022
How easy is it to integrate refugees in a European country?
When Mohamed came from Syria to Athens in 2019, he was one of 10,856 of his compatriots who applied for asylum in Greece that year. But it was after receiving asylum that the real difficulties began. He had to find housing and work in an unfamiliar country.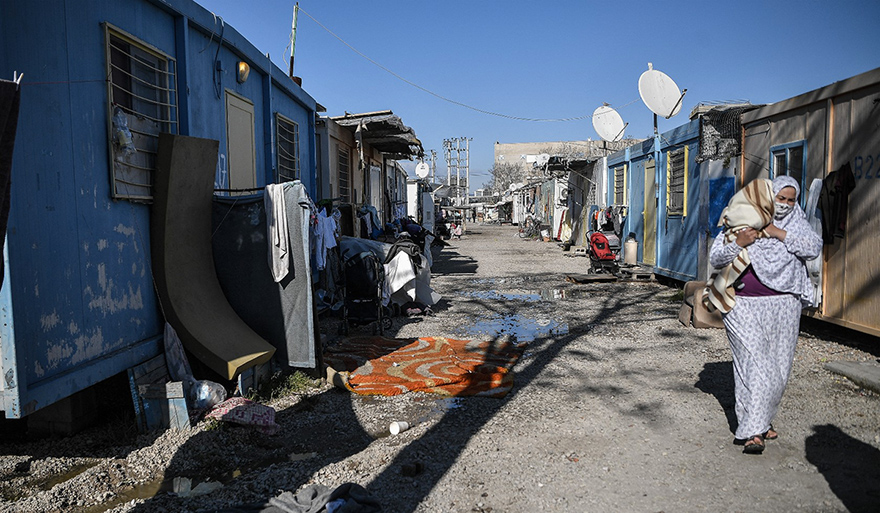 Athens (Greece)
"In 2015 we watched thousands of refugees arrive in Athens with nowhere to go. There was almost no policy, no infrastructure. In 2016 the borders were closed and everyone who came was stranded here." Antigoni Kotanidi, the project manager of "Curing the Limbo", thus explains how an idea was born.
"We thought that we needed something for those who had been granted asylum and were going to stay in Athens. At that time there were no programmes aimed at integrating refugees. We knew that the refugees were in a limbo situation, they had nothing to do all day and they were just waiting. So we wanted to create a holistic model of integration that provided everything: housing, job counselling, education in Greek and English, workshops on audiovisual arts, and all with a very large amount of contact with the city and active citizens."
The refugee problem in those years was enormous. One of those trapped in Greece was Said, who left Iran with the dream of reaching Vienna. But on the day he crossed by boat from Turkey to Greece, he learned that the borders were closed.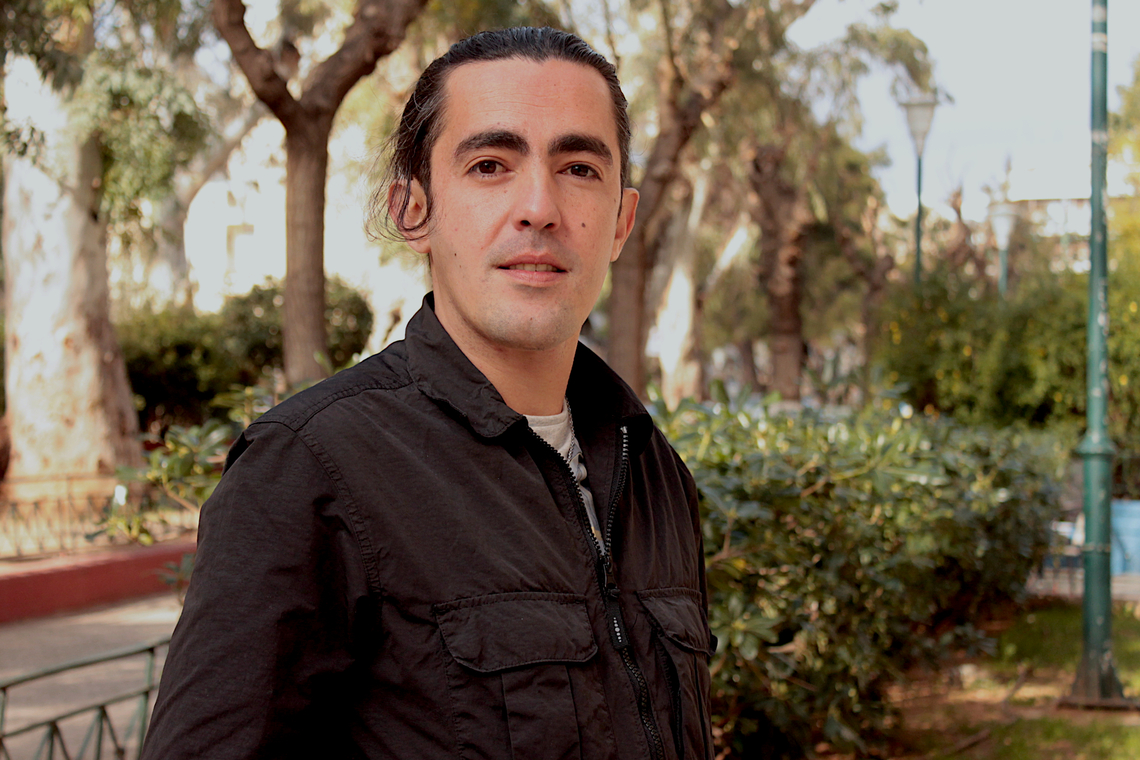 "After I came to Athens I stayed in the camp in Elliniko for a month. While I was there I met a 60-year-old Syrian woman who said to me 'my child, I had a good life in Syria, in the morning I cooked for my children, did chores, took care of my grandchildren. And now for 2 years I have been living here. I can't even talk to anybody. I have nothing to do. I'm bored'. I too ended up feeling like I was in that situation. I didn't want to get benefits, I didn't feel good about it, I wanted to be independent. I made the decision to stay in Greece and I wanted to learn the language so I enrolled in high school, which I finished", Said tells us today in fluent Greek.
Finding accommodation, a new ordeal
Said told us that for about two years he lived in refugee camps and NGO hostels until some Greek friends of his helped him find a house to rent. His next task was to find a job and so he went to the Athens municipal authorities to ask for help and was told about the then-new program "Curing the Limbo".
"Housing was a priority", explains Stefania Gyftopoulou, the project's housing officer. "Having a home is essential, and it's also about psychology. If you don't have housing and you sleep on the street you will not be able to look for a job or want to learn Greek." But finding housing in Athens was no easy task. "The biggest problem we faced was that the apartments were too expensive and there was high demand," she tells us.
So when Mohamed arrived at the program, at first there was nothing for him. It had been over 6 months since he arrived in the country and he had no stability. "Everything changed in an instant. Where I didn't even have money, through the program I found myself with a house, a job and money. You cannot imagine how happy I was. This is the 3rd year I have been renting this house and I don't want to leave", he tells us smiling, in the living room of his house.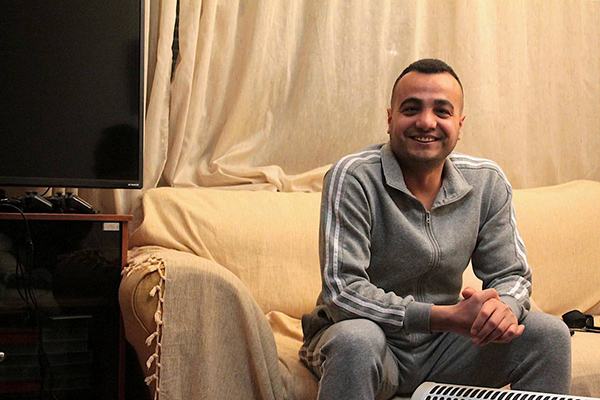 Apart from the house, the project allowed Mohamed to find a job twice, and to this day he still works in the second one. The same goes for Said. He has been an interpreter for an NGO for 2 years, a job he found through "Curing the Limbo".
"But integration only works in the long term. You can't do a project for 1-3 years and at the end say that the refugees are out of limbo. It's hard to measure that", says Thalia Dragona, technical officer of Athens University's activities in the programme.
A project that remained at the pilot stage, despite encouraging results
All interviewees report that "Curing the Limbo" was a successful, innovative project that greatly helped the participants and created a methodology for similar future schemes. The project was constantly listening to the needs of the participants and adapting accordingly. Its two main objectives were to create a sense of belonging to the city and a feeling of autonomy for the participants.
The data is encouraging. For example, 298 people found accommodation and 374 people attended Greek-language courses. "We served a very small number of refugees because it was not a public service but rather a pilot project that aimed to experiment with a holistic model, using an integration-oriented methodology. But I would have liked to have seen other developments, for someone from the political leadership to take an interest and for the programme to continue," Dragona said.
Indeed, the programme remained at a pilot level which, although it helped hundreds of people, did not continue after its completion in 2021. Most people we spoke to feel that the knowledge and expertise they created was not fully utilised.
We asked the Municipality of Athens why they did not want to continue the program or if they are going to create a new integration program in the near future. After all, the Elaiononas camp is about to close and the refugee flows have not stopped – on the contrary, with the invasion of Ukraine, they have increased. We have not yet received an answer.
"Something important about these European programmes is that they are perceived in Greece – and I'm sure it's the case in other countries as well – as a gift that falls from the sky, that allows you to do whatever you want. It is seen as money for which you apply, they give it to you, the project finishes and that's the end of the story. There is no continuity. The idea behind these programmes – and I'm sure the EU designs them this way – is that you are given this money to try pilot projects and then the government should come and say, 'now that we have this model and we have seen that it works, we want to continue it, develop it and take it further'. But unfortunately this is not the case in Greece", she laments.
"There are people I know", Said tells us, "who even today are in a state of limbo and are not doing anything. I feel that there should be programmes that will teach you the language, that will give you the opportunity to work, to have a normal life. They shouldn't give you a fish, they should teach you how to fish. People who come here don't want benefits, they want to feel at home and that they can stand on their own feet. I wish there were more programs like "Curing the Limbo" to help."
For his part, Mohammed explains that he has no plans to leave: "I like it here. I have a good house, a good relationship with the landlady and the neighbours. I have a stable job. What else do I need? I feel that I am integrated into society even though I don't speak Greek very well. I try to meet people and have kept in touch with many from the "Curing the Limbo" programme. Also, when I went to the photography classes in the programme, I discovered that I like art. I feel like I am discovering myself in Greece. In fact, now I'm even going to a dance school and a choir!"

This article was produced as part of the Union Is Strength competition, organised by Slate.fr with the financial support of the European Union. The article reflects the views of the author and the European Commission cannot be held responsible for its content or use.